Meet the Skycity Stampede — the pride of a ski town in Middle Earth — and the most exotic team in hockey.
The instant we heard about the SkyCity Stampede in Queenstown, New Zealand, we were hooked.
They are hockey's best kept secret.
who are the skycity stampede?
Just a pro team in a small town on the other side of the world.
New Zealand, to be exact, where they've won 4 of the last 5 league championships.
For the geography buffs, the NZ winter season is during the North American summer.
This means that players in-the-know throw their hat in the ring to be stars in New Zealand — without missing a beat with their team back home.
The Stampede inbox is busting at the seams with players from around the world dying to join their ranks.
"I get 10 emails a day from players begging to get down here," says asst. director of player personnel Mike "Mac" McRae. "Word is spreading pretty fast with NHL draft picks, minor pro, and Euro league guys. Past players have had great experiences and told their buddies, I guess," he says with a smirk and chuckle.
Mac hails from the Michigan. So does Rockwell Hockey. But that's a story for another day.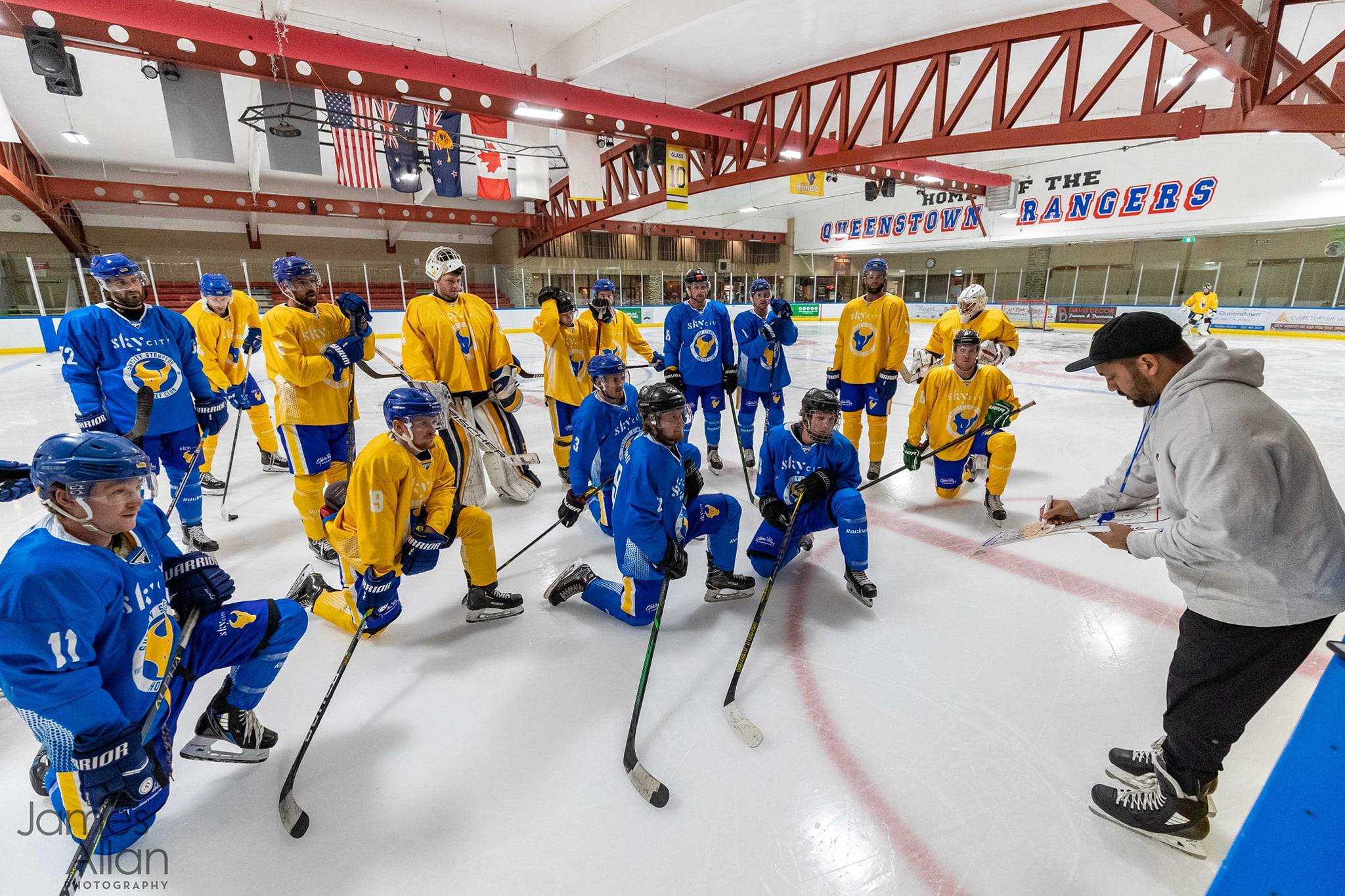 Simply put, the Stampede are a dynasty because players want to be there.
We can't blame them. The South Island town of 16,000 has a lot going for it.
It's the New Zealand ski destination.
The vibe is tight knit, but super laid back.
Lord of the Rings was filmed there.
They're sponsored by a Casino, a winery, and every pub in town.
A rabid fan base and a sold out barn every game.
Players like it so much that some never want to leave.
Three players on the roster are from North America have made Queenstown home and live there full time. They've played for years and even became citizens.
Now they travel the world playing with the New Zealand national team, the Ice Blacks, where they compete in the IIHF against Israel, Spain, Iceland and the rest of division 2.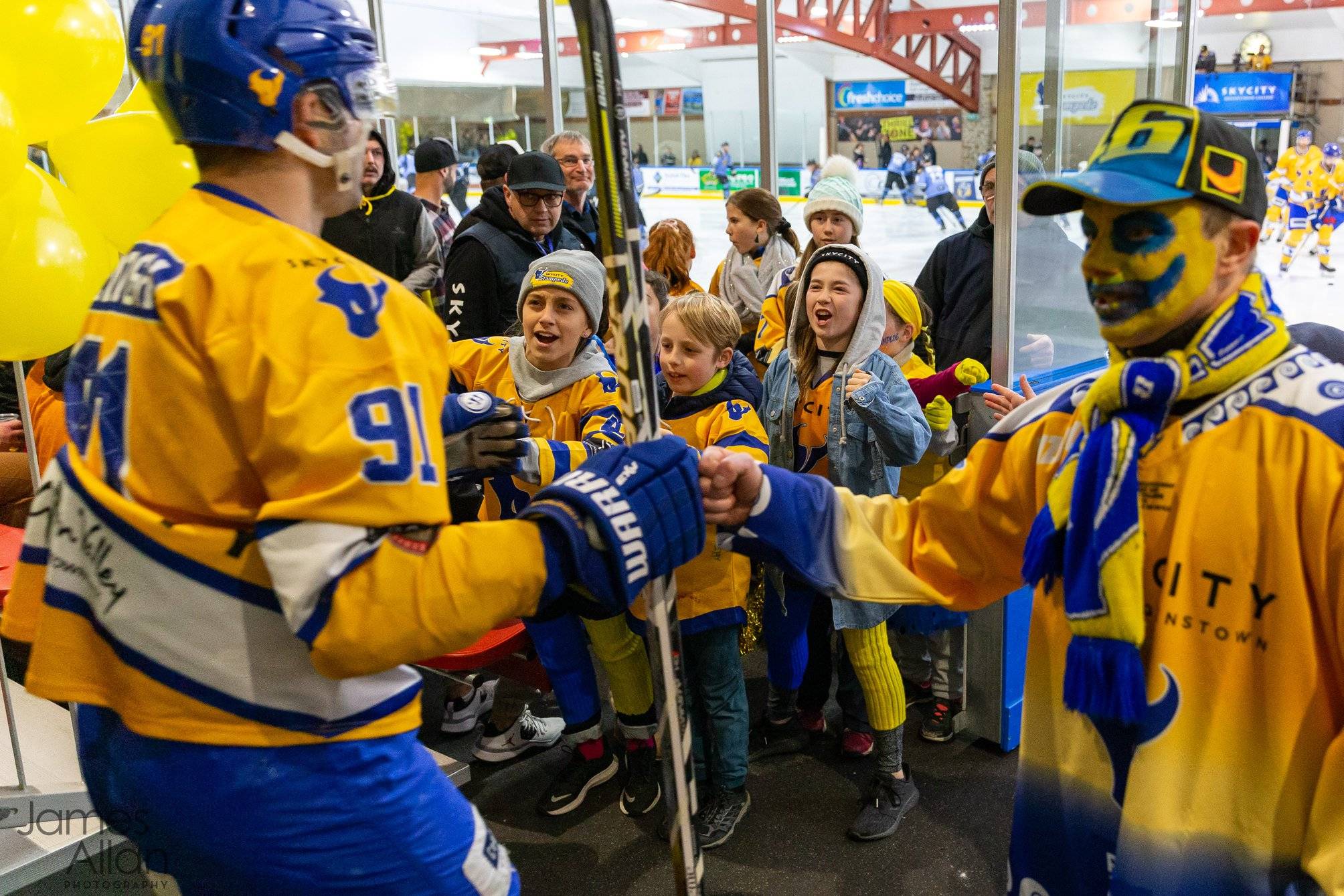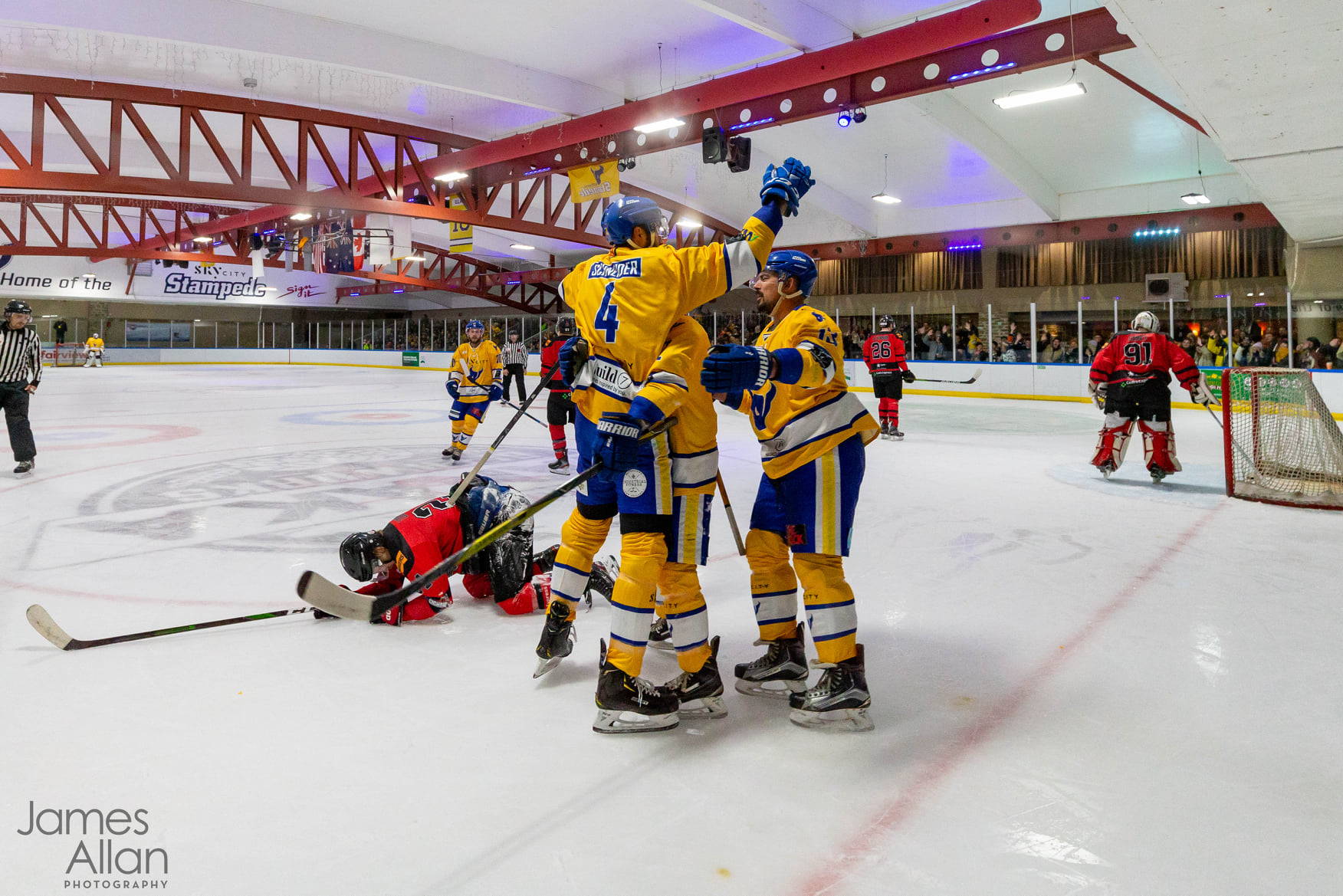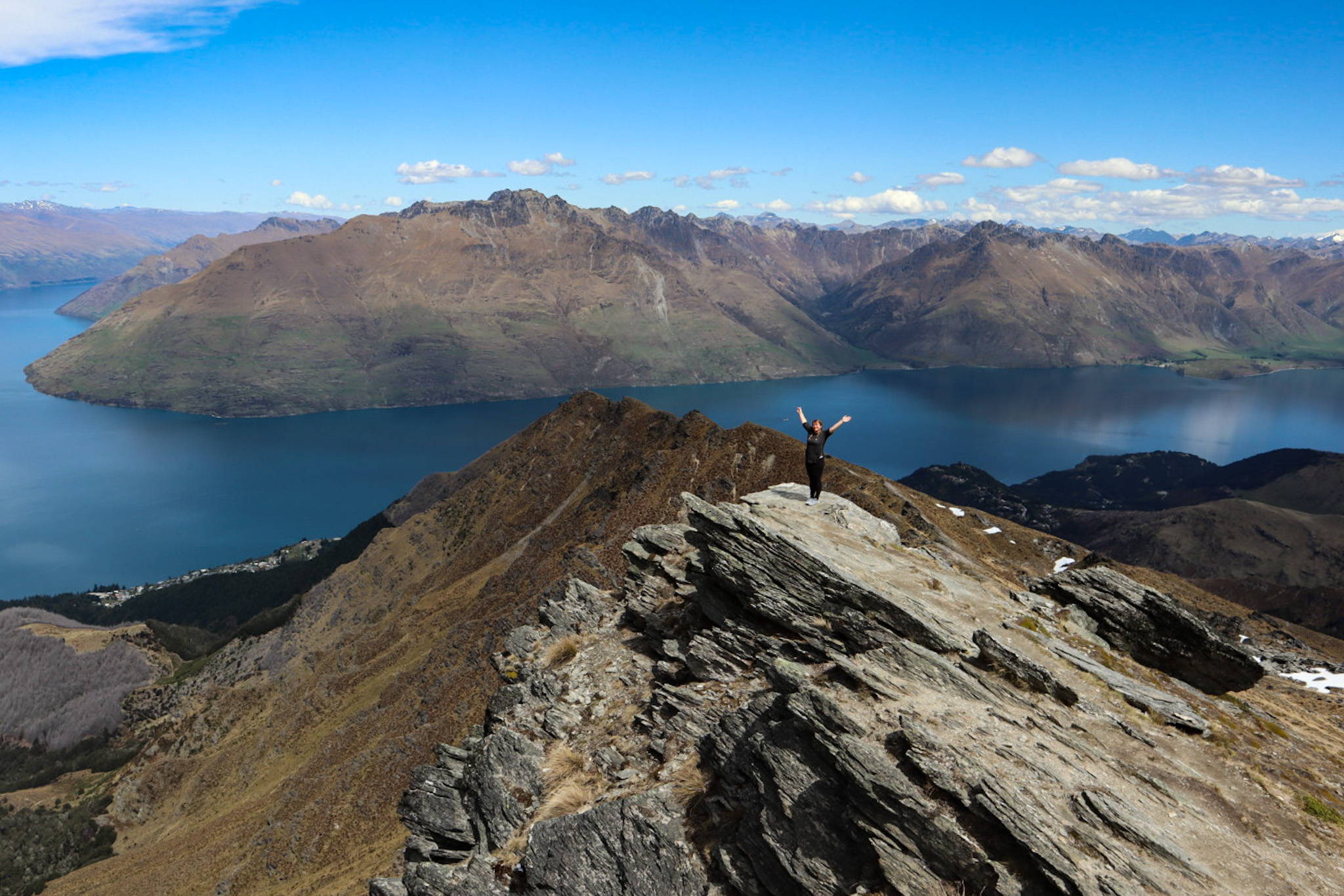 As a pro team, the Stampede need top of line gear that stand up to the grind of a full season year after year.
They fly to all their road games, so stylish travel gear is a must.
Game uniforms — in sublimation for durability and sponsorships
Pantshells
Helmet stickers
Reversible practice uniforms
Hockey bags
Duffel bags
Parkas
Snap jackets for the coaching and training staff
Hoodies
Training shirts and shorts
Skate guards
Stall mats